Phin Tucker – Sexiest Hero Ever.  There I've said it.  What makes this story even more fun is that he's lazy hero, a guy who does not want the job he has, a man to whom things have always come easily.  A man who is bored, unfulfilled.  Until Sophie Dempsey rolls into his small town, with its phallic water tower and troublesome locals, and turns it upside down. A fabulous romantic romp!
Published by Mills and Boon in 1980, I would have borrowed it from my grandmother's extensive collection…and 'forgotten' to give it back.  I loved it that much.  I still have the dog-eared, falling apart copy of this book on my favourites shelf.  As a writer of romance novels, I'm sure the spirit of that book, and the hero and heroine within, colour my own heroes and heroines today.
I adore each and every one of Kristan Higgins' warm, wonderful, small-town American romances. But, for me, this one stands above as my absolute favourite. With its younger hero, its sharp-tongued heroine, it's a perfect storm of stunning location, original characters, and love against the odds.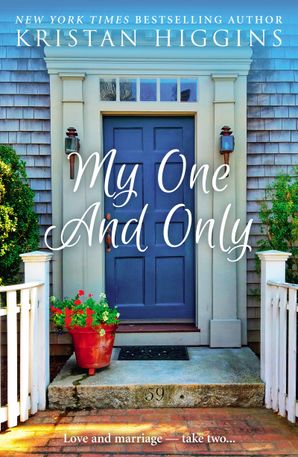 The story of an LA tabloid reporter who cruises into a small town in her flashy Porsche with her MSBHAVEN number plate (courtesy of her dodgy ex-husband) to the chagrin of the big, hot local town sheriff.  Secrets, lies, laugh out loud humour and oodles of heat, True Confessions is a delight!
6. Cyrano de Bergerac
This one is a book and a movie – both of which are on my favourites list!  This sumptuous French film starring Gerard Depardieu at his peak, is one of my favourite films, period. The language, the aesthetics, the heartache. It's pure romance from top to tail. The final line always makes me weep buckets.
5. The Way we Were
The music!  The hair!  The Hubbell!  A tale of opposites attract, oh how we root for the smart-girl-with-a-chip-on-her-shoulder Katie and her gloriously clueless hero, the man to whom everything came too easy. Can love conquer all?  Watch and see!  The Way We Were is THE go-to movie for curly girls everywhere.
4. Pillow Talk
My mum brought me up on Doris Day movies and I could watch this one (and Calamity Jane) forever and ever and ever.  Was there ever a better romcom combo than Doris and Rock Hudson?  The clever, uptight city girl and the loose lothario just begging for the right woman to come along and save him from himself. Add Tony Randall and Thelma Ritter and you have movie perfection!
3. Dirty Dancing
I still remember the first time I saw Dirty Dancing at the cinema – I remember feeling as if I was floating out of my body, it was just that amaaaazing.  I saw it 6 more times at the movies. The last half with my hair cut just like Jennifer Grey's, and wearing my custom made Dirty Dancing t-shirt 😊.  Oh, the deliciousness of a first love! And a holiday romance to boot. Add the coming of age, the costumes, the music, the dancing…and Patrick Swayze sans shirt, that sultry summer was one no romance lover will ever forget!
2. Outlander
I know sooo many people love the books by Diana Gabaldon but here's my chance to admit – it's the TV show that hooked me in!  Claire is a fabulous mix of feisty, strong, and conflicted.  As for Jamie? Her glorious (younger, ginger, deeply in love) Scottish highlander? My, oh my.
1. Discovery of Witches
She's a brilliant, beautiful, reluctant witch, he's a sleek, ancient, experienced vampire.  Need I say more? Well, I will because I must! I've seen everything Matthew Goode has ever made (he's top of my 'list' so it's only fair), but above and beyond the wonder that is he, Discovery of Witches is a gem of a show – intense, mysterious, and soooo romantic!